Nova Automation – Automation software for Instagram
NovaAutomation is an automation software for Instagram and it gives you the ability to schedule new posts, interact with users and more.
Nova Automation Preview
Main screen (Dashboard)
Settings
Script configuration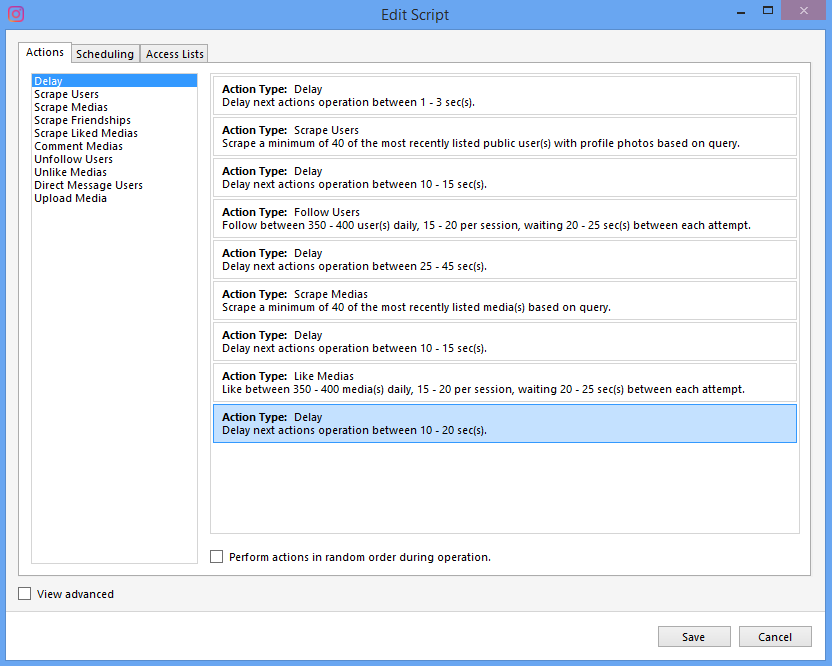 Script scheduling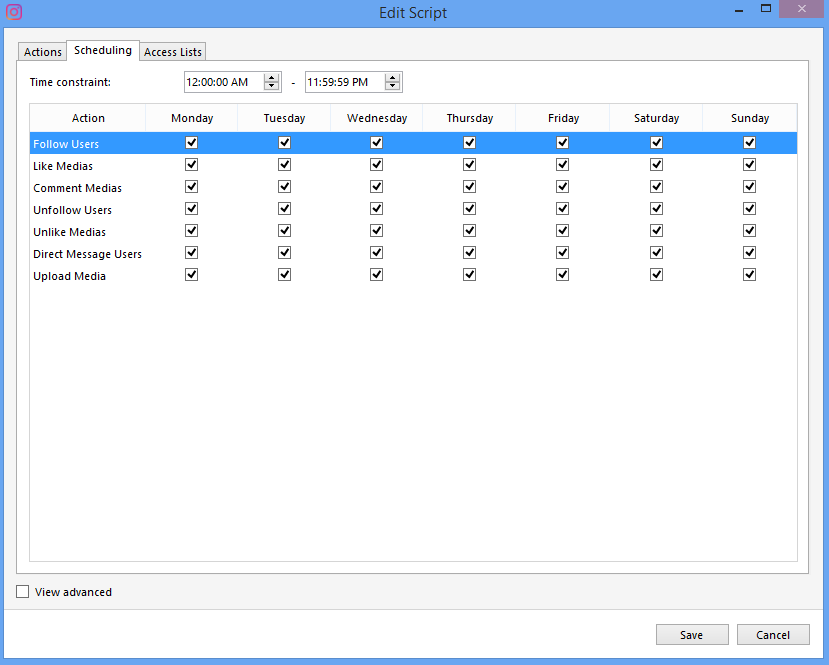 Profile Manager

Macro Manager
Proxy Manager
BUY NOW
KEY FEATURES
Scrape users
Scrape photos/videos (medias)
Follow users
Like medias
Comment on medias
Unlike medias
Unfollow users
Schedule new posts
Send direct messages
Update profile data
OTHER FEATURES
Multi threaded (you can run multiple accounts simultaneously)
Proxy support (HTTP/HTPPS)
Statistics
Custom delays between actions (for safety)
Macros (a single instruction that expands automatically into a set of instructions to perform a particular task)
And many more smaller features to help you automate your social media
FAQ
Which payment methods are accepted?
– PayPal and Bitcoin
How long does it take to receive the download link after purchase?
– The download link and license details are sent usually instantly (sometimes a few minutes) on the same e-mail as your PayPal (unless you specify another one).
How many computers can I use the software on?
– You can use the software on 1 computer simultaneously.
Do I have to keep my PC up and running to use Nova Automation?
– Yes, you have to. If you can't/don't want to do that, you can get a VPS/RDP which is running 24/7.
Will you maintain and update the software?
– Yes, the software will be maintained and updated regularly.
How do I get the new updates?
– The software has an auto-updater built-in and you will be asked to update if there is a new update when you start the software.
Which operating systems are supported?
– Windows operating systems only. If you want to run on Linux/Mac, you have to use third party software, such as Parallel Desktop, Wine, Virtual Machine and so on.
TERMS OF SERVICE
By purchasing the software you agree to these terms.
You may not attempt to crack or reverse-engineer the software. Doing so will result in a license termination.
You may not share your license with anyone else. Doing so will result in a license termination.
We (SMM Nova) are not responsible how you use the software.
All sales are final and you may not chargeback. If you have any issues with the software, please contact support.
There might be false positive detections, so if you're using an anti-virus or firewall, you might have to add an exception/white-list for the software in order for it to work.
These terms can change at any time, with or without notice.
Read the full terms of service here.